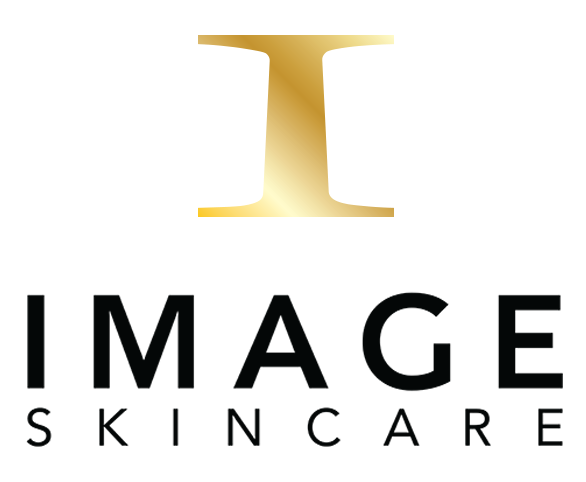 In an industry complicated by unnecessary chemicals, IMAGE Skincare founder Janna Ronert set out to create products powered by smart botanicals and high percentages of safe, proven active ingredients – something she couldn't find on the market. As an aesthetician battling rosacea, Janna believed that all women deserve simplicity, value and results when it comes to their skincare – and deserve their best skin possible.
IMAGE Skincare started in a tiny apartment in 2003 with our OG and bestselling sensitivity collection – Vital C – and now has 13 collections in over 52 countries worldwide.
Together with her husband, IMAGE Skincare clinical director and board-certified plastic surgeon Dr. Marc Ronert, Janna collaborates with top chemists to ideate and formulate every product we bring to market.
Today, our CEO is a mother of twins, a public service advocate, and an international health and wellness speaker who inspires women around the world with her passion, dynamism and leadership. In 2012, Janna was honored with Ernst & Young's Entrepreneur of the Year Award, and she is recognized among the top 200 CEOs in the country.

Jane is a Londoner who came to New York looking for adventure and found it!
It began with a career in the entertainment industry working with actresses and models in television and film.
As a casting director and producer, she got to know all aspects of an industry obsessed with appearances.
A large part of the appearance tool kit, was, of course, makeup. However, it didn't take her long to realize that makeup was still a second-class citizen. It didn't matter what was in it, as long as it covered and stayed on long enough to get the shot. Worse was that makeup was contributing to problem skin and problem skin threatened careers and undermined self-confidence. 24 years ago, at three o'clock in the morning I had an idea: "How about a makeup that's good for the skin?"
So in 1994, the jane iredale brand began with one product, Amazing Base (still a star in the line). It was immediately embraced by dermatologists and plastic surgeons because of its ability to cover, soothe and protect. Patients loved it because it didn't feel like makeup; it just resulted in beautiful, flawless skin. As an added bonus, the quality of their complexions got better and better.
Jane's always guided by wanting the product to look good, feel good and be good for the skin. Being a no-fuss kind of person, she also want it to be easy to apply and multi-functional, so a woman can feel her best in the shortest amount of time.
The brand now reaches women of all ages and nationalities. Embedded in the DNA is the belief that makeup is at its best when it doesn't try to make a woman conform to the latest fashion trends, but embraces her natural beauty and allows her personality to shine.

Ambre Blends is an independent, women-owned business, in Indianapolis Indiana, which has been producing high-quality, organic body products since 2001.
Ambre Blends products are available in five delicate, all-natural essences and are worn by both women and men. All of our products are made by hand with 100% pure and natural vegan ingredients from all over the world.
Ambre Blends puts a lot of thought and energy into our product packaging in an effort to be green and conscious about our environment. We design all of our packaging to be minimal, simplistic and made from clean materials so that our products can 'speak for themselves'.
All of our packaging is recyclable and some packaging is made from already recycled materials. Some of our packaging is even biodegradable! For example, our 10ml oil essence roll-ons can be refilled from our 30ml oils which is both ecologically and economically minded.
Ambre Blends also strives to "support the home team" by purchasing our packaging from USA vendors and always looking to source new packaging from local, regional and US based companies.
Overall, Ambre Blends looks to be consciously minded when selecting packaging to reflect our company's focus on organic, all-natural and environmentally-kind products.

Offering Retail Products and Services Skin Script RX Skin Care is natural, yet clinical skin care designed for anti-aging, hyperpigmentation, melasma, sun damage, teen and adult acne, rosacea. Antioxidants, exfoliants, and natural brighteners are the base of this skin care line to achieve remarkable results.
Aestheticians / Estheticians and Physicians
Professional natural fruit enzymes, masks, and chemical peels are available for the professional aesthetician / esthetician. Skin Script fruit enzymes can be customized to be as gentle or aggressive as needed for your client's skin condition. Attend a hands-on training to learn how to customize fruit enzymes, glycolics, retinols, salicylics, and lactics to achieve remarkable results.
Skin Script is dedicated to beautiful, healthy skin using fresh thinking to deliver the latest in vitalized, youthful looking skin. Skin Script provides a clinical, professional skin care line containing retinols, glycolics, lactics, salicylics and natural lighteners / brighteners allowing you to customize a treatment regimen for your clients' skin conditions. For use in your facials, microdermabrasions and chemical peels, these specialty products are designed to complement Skin Script's clinical home products. The natural fruit enzymes and peels are formulated with higher levels of the natural lighteners, kojic and arbutin.
Skin Script's professional products successfully treat melasma and hyperpigmentation on Fitzpatricks 1-6 (specializing in darker skin tones) in addition to offering an 8-week series protocol to treat these difficult skin conditions.

All Biofreeze products can be topically applied directly to the source of pain. Our range of products are designed to enhance convenience and comfort of application to different parts of the body.
Biofreeze will provide cooling relief while your healthcare professional works to maximize that relief and help correct the underlying problem.

When Biofreeze is applied, menthol binds with temperature-sensitive receptors in the skin. Activating these receptors is thought to modulate pain signals through the body's natural pain relieving systems. This mechanism works similarly to ice, but with additional benefits.