Refer your friends and get discount at MoCee Day Spa.
Get 5% OFF any product/service for each new referral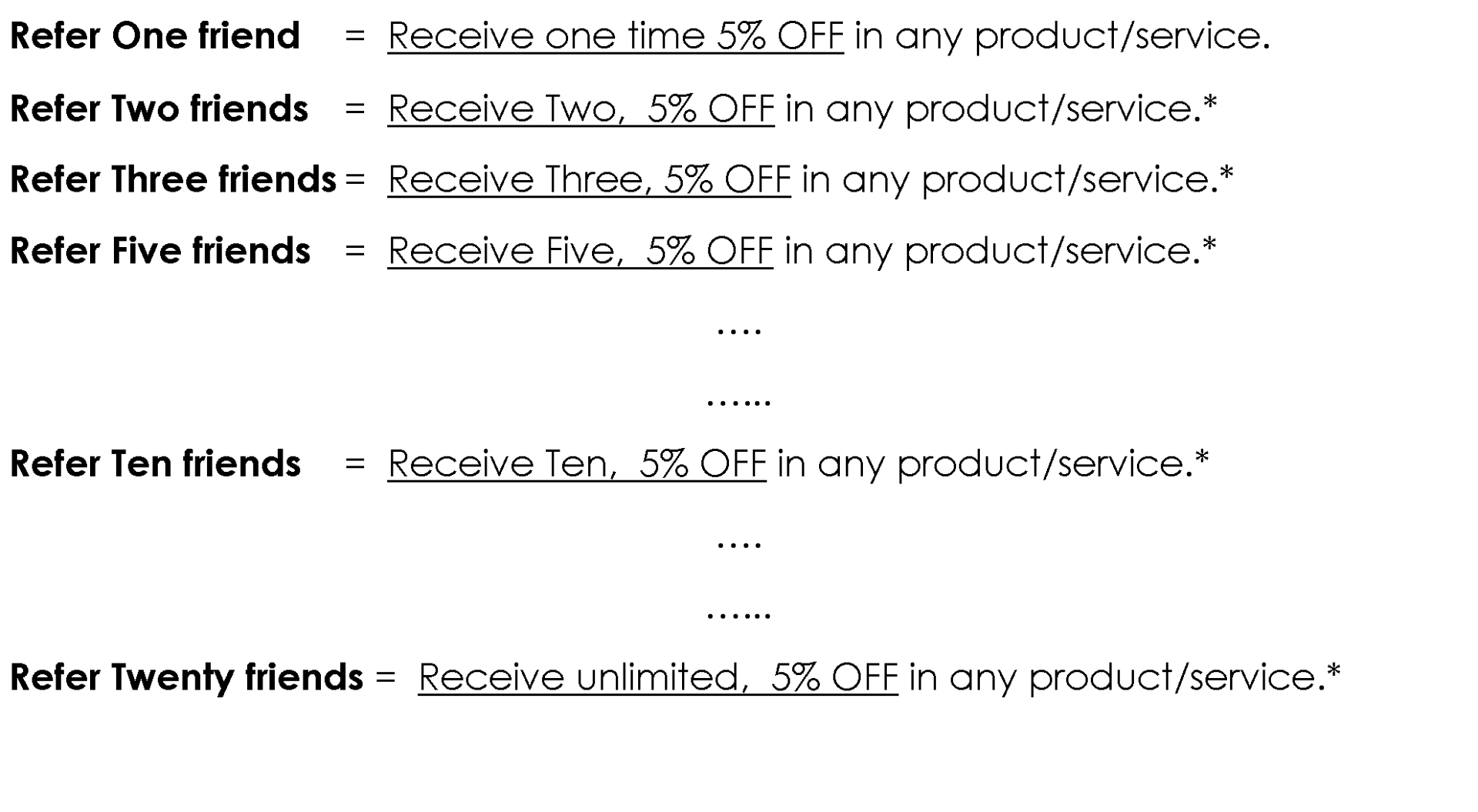 * Each discounted is only applicable to one visit.
How it works:

1. When a new client checks in and puts your name as a referral, we will let you know you have a referral. And you can choose to use your referral discount at any time.
2. The referral discount will never expire.